Our Uniqueness
::: Our Uniqueness :::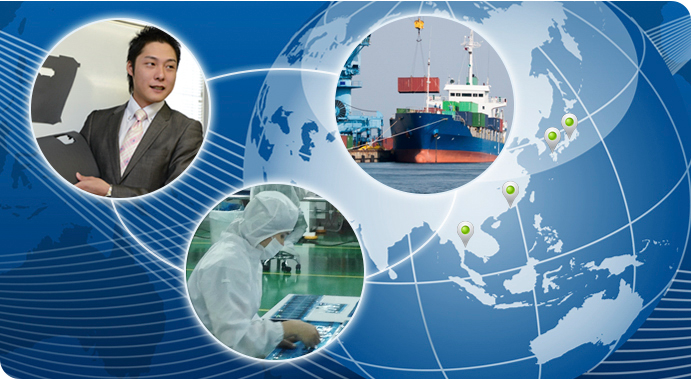 Uniqueness 1.Support the international network of customers in every facet
"Since we are in an age when clients are present globally, we cannot be satisfied with having a "Thai base".
The clients we, at K2 Allied Component, deal with on a daily basis, are Japanese and non-Japanese global corporations with bases in multiple countries.
There are various means by which decision-making takes place within the companies of clients and material procurement as well. In many cases, the process is not completed solely within Thailand but the projects are pursued while coordinating with the head and regional offices.
We support every facet with the internal communication and decision-making of clients taking place on an international level in a group network which includes Japan, China and Thailand at its core. This is one of the unique traits about K2.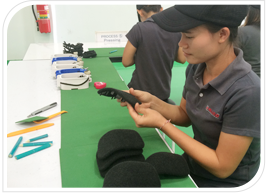 Case study: Swiftly implement big projects to support internal communication of clients

A, a client of K2, is a large automobile parts manufacturer headquartered in Japan but with bases in China, Thailand and North America among others. We carried out a proposal to A to design parts using new materials from K2. The response of customers was "it's interesting and we would like to try it out but have no testing/assessment system built in place in Thailand".

So with the understanding of the client, K2 contacted the technical development division in the Japanese head office of that company, coordinated with sales and technical members of the K2 head office, submitted samples and pursued assessments with Japanese staff of that company. The results were passing and the assessment was positive.

The results were relayed to the client's Thai base immediately and specific development of the part designs began.
Uniqueness 2. Provide optimal choices to clients as a material pro
"Our clients are part design and manufacturing professionals. We are material and processing professionals."
We are a manufacturing company with production equipment. At the same time, we have another side of a "material supplier" that is closely linked to material manufacturers.
Each material manufacturer carries out direct trading, in principle, without going through a trading company. This is to ensure that a broad range of detailed technical information is obtained from the material manufacturer, the needs of clients are more precisely conveyed to that manufacturer and, at times, there is joint development.
A unique selection of materials not found anywhere else is generated from this network with material manufacturers. We make proposals as "material professionals" by communicating with clients and finding the materials that best suit the parts they will create.
The material manufacturing network extends to Japan, China, Thailand and the ASEAN area and we continue activities to develop new suppliers on a daily basis.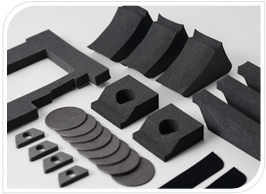 Case study: A proposal for "local procurement" to reduce internal logistics costs and stabilize the supply

B has been in Thailand for more than two years. Its procurement system is not satisfactorily organized and it is still dependent on many materials being shipped from Japan. The head office and clients of B demand that it "increase its local procurement rate". However, it takes time to put together local supply networks.

K2 proposed, at the time, to have a supply structure that utilizes global material manufacturers with production bases in Thailand. By changing the structure of "Japanese materials processed in Japan and shipped to Thailand" up until now to one in which "Thai materials are processed in Thailand and shipped internally", we contributed to logistic and parts cost reduction in addition to shortening procurement lead time and providing stabilization.